35-seater minicoach
35-seater minicoach with seatbelts.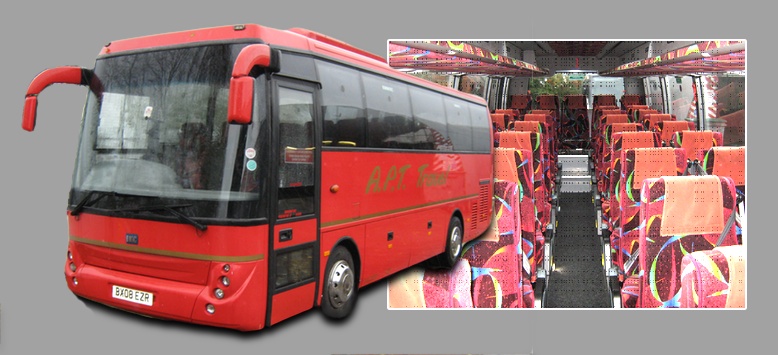 49-seater full specification coaches
49-seater full specification coaches with air conditioning, WC / washroom, DVD player, drinks facilities, seat belts, safety braking systems, radio / P.A., curtains, arm rests and foot rests. The individual specification of each coach varies so please enquire at the time of booking if you have a specific requirement.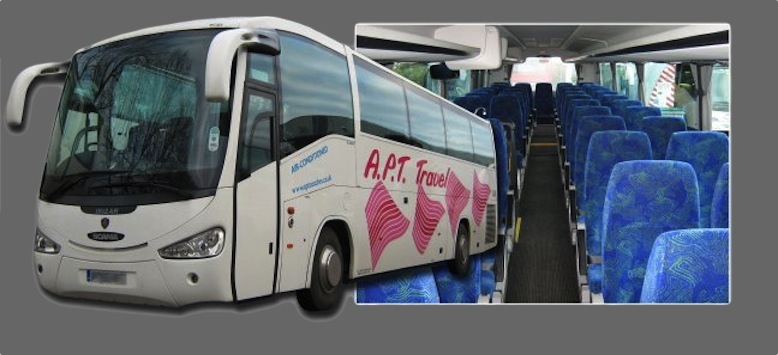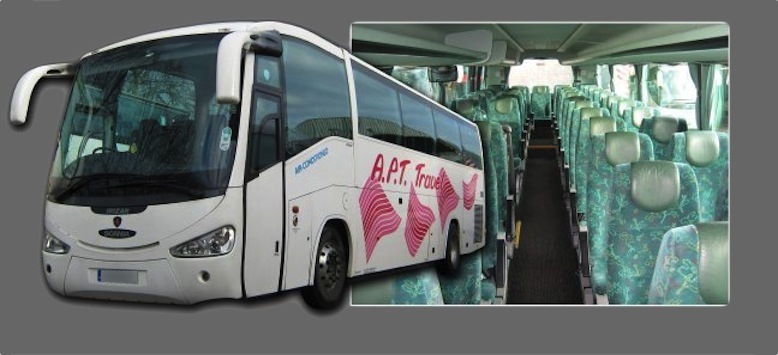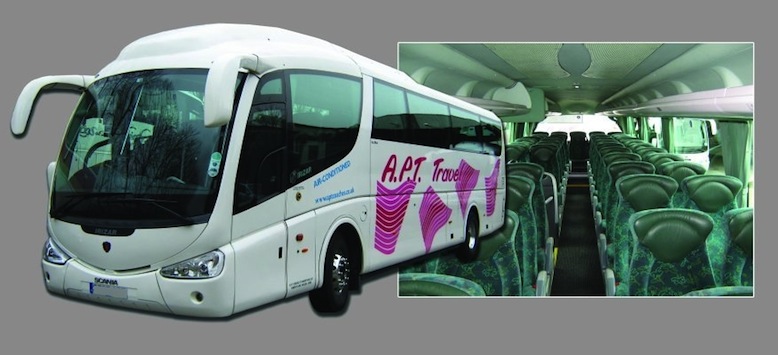 61-seater standard coach
61-seater standard coach with seatbelts and air conditioning.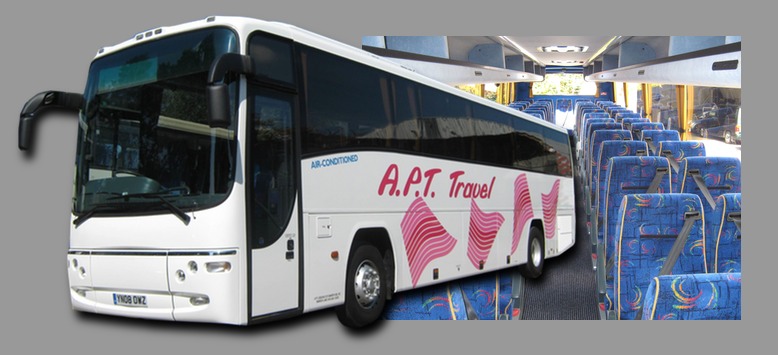 Just wanted to drop you an email, for you to pass on our thanks to Steve and Lee the coach drivers yesterday. They did a fantastic job of getting our runners safely to the start yesterday with plenty of time to spare. I am really pleased to say they all finished, no casualties and all looked good before them coming back for the return journey.From this year's London Marathon we will raise £200k which is a fantastic for both of our Hospices. Thank you once again for your ongoing support.
I would like to say a big thank you to the two drivers (I believe Dave and Steve) who were not only very good drivers making the journey very pleasant but also they made the day a real pleasure by the way they interacted with our party, a real credit to your company. Please pass my thanks onto them and should I have a reason to book a coach in the future your company will be the first I choose J Staines
We have just returned from a trip to Champagne in France, with Rob as our driver. Something we did not consider was the effect our driver could have on our trip, from start to finish. We would like to say that Rob really added a lot to our trip, he is very personable, helpful and really worked with our group. He represented your company excellently and was easy to deal with and worked exceptionally hard from start to finish. We would like to thank Rob and let you know that we will look forward to using your company in future Sharon & Martin Roach
We started using APT Coaches this year - we're doing several trips with them for the current season. The service is excellent, with smart and courteous drivers who are professional in every sense and vehicles which are very well presented and comfortable. Their costs, compared with other larger companies, are fine and I chose them over others I got quotes from because of their quick, efficient responses and willing help. I would highly recommend this company. We had bad experiences with cheaper "one man band" coach companies in the past and the money saved was false economy - we will stick with APT where there is an air of efficiency and a feeling that the customer comes first. Malcolm Reid